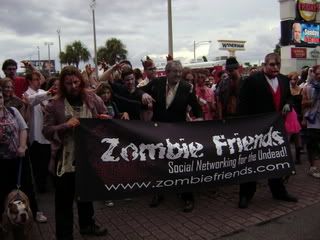 Screamfest Zombie Walk 2007


Most horror fans went to Screamfest to get a few of their favorite horror stars' autographs. We came home with 437 signatures of the coolest people in the world.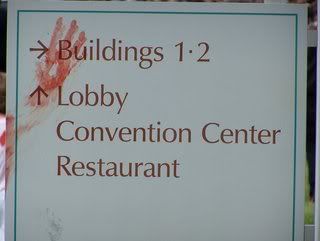 "Today" by Smashing Pumpkins came to mind, as I woke up early Friday morning. We met Bill Hinzman (Cemetery Zombie from Night of the Living Dead 1968) in the lobby of the Wyndham Resort and headed out to CBS Radio's O-Rock Radio Station to do a live interview/advertisement for the Screamfest Zombiewalk 2007 on the Drew and Savannah Morning Show. On the way back to the Wyndham, we talked about Night of the Living Dead and other projects that Bill and George had worked on over the years. Bill is one of the coolest Celebrities ever and if you haven't had the chance to hang with him you really should. Thanks to Spooky Empire we have our "I partied with a zombie shirts" as a kick ass souvenir.
http://podcast.orock1059.com/wocl/723420.mp3
We dropped off Bill and made our way over to Fridays Front Row. A few zombies had already gathered and more and more gathered as we decorated the bar and set up the make-up stations out front on the patio.

Joe Dirt and Family, Bflickchick, Vthevamp from the spookyempire forum helped us out in applying make-up along with some Make-up/effects students from Blasco. The Zombies didn't stop coming all day ( Note: next year will be by appointment only and their will be a cut-off on the make-up appliance).


Vthevamp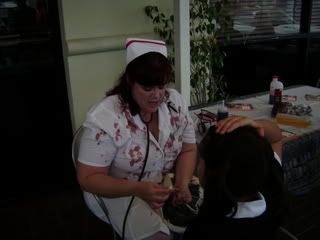 Bflickchick


Joe Dirt and Family
As the zombies gathered, partied, and feasted upon Fridays, Bill Hinzman and Tom Savini made appearances and took photos with the zombies.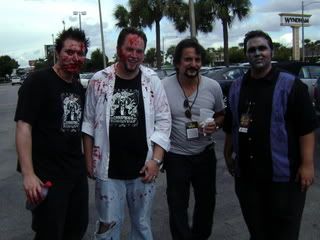 Ty, Birch, Cinezombi and Tom Savini


Bill Hinzman Signing The Guest Book
The Rich Weirdoes ( a Rocky Horror Shadow Cast from Orlando) preformed Michael Jackson's Thriller and stole the show.I am sure everyone will agree this made the walk very memorable.


The Rich Weirdoes
We passed out the ribbons for Karl Hardman ( Harry Cooper, Night of The Living Dead 1968 ) who recently passed away. Malice, Seras, and Vthevamp done a great job on the ribbons and I am sure that Karl would have been pleased. Florida Blood Center brought out the Big Red Bus so we could help spread the infection to the world ( Donate blood )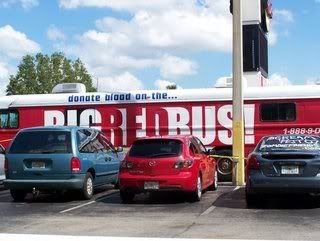 Right before the walk we made an announcement with thanks and a moment of silence for Karl. At 3:40 we started the walk ( Due to Florida's daily sprinkles ) We walked for about 15 minutes up a few blocks and around ending at the Wyndham for the Screamfest Horror Convention that lasted all weekend.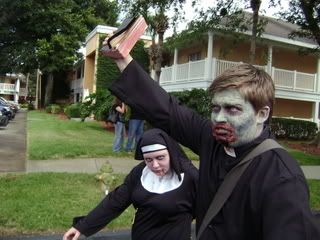 Father & Sister Root
We didn't take the record from Pittsburgh, but we had a lot of fun and we will definitely be doing it again next year. Thank all of you who participated and helped make this such a great zombie walk, you were all fantastic and it was an honor to have partied with you.
Orlando Sentinel Article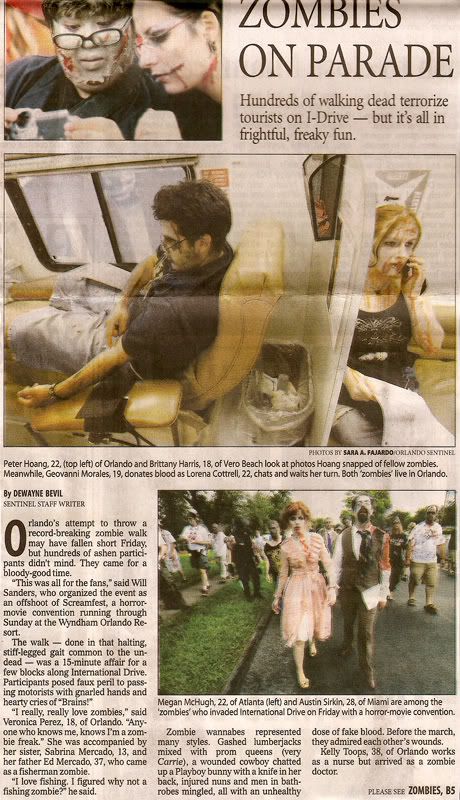 More Photos